2023 marks the 75th anniversary of Camp Sea Gull, and we're celebrating this milestone throughout the year! 
The highlight of the year will be our 75th Anniversary Weekend October 6 - 8. 
A committee of former campers, staff members and volunteers is planning a variety of engaging events for the whole family. Join us for a fun-filled weekend of reconnecting with friends, sharing memories, and time together in a place special to so many. 
Weekend Activities
These are a few of the weekend's planned activities.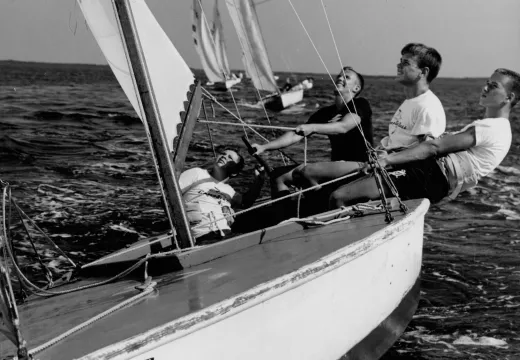 Friday
We'll premier the 75th Anniversary video at the campfire and a short night at Gary's.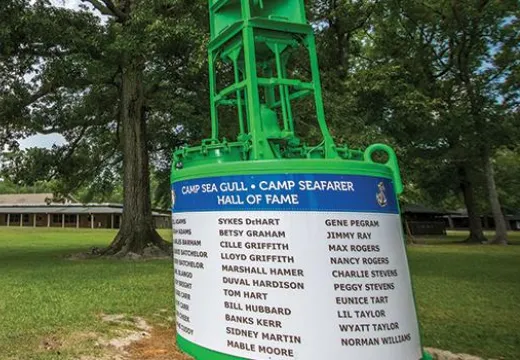 Saturday
Walk through our decade of photos and join a director social and State of Camp conversation. Hall of Fame Induction during lunch, and the William J. Adams IV Regatta on Saturday. The celebration continues that evening with a cookout and live music with the band "Old Habits."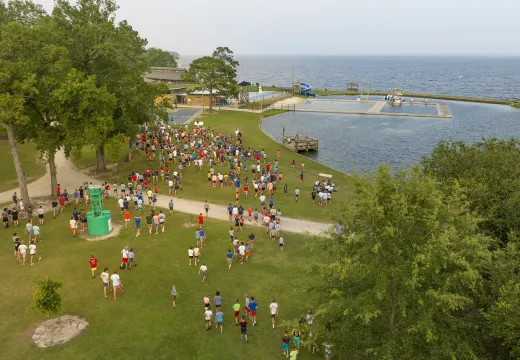 Sunday
Join us for Sunday service and departure after lunch. 
Housing Registration
Individuals and families may be placed together by gender to meet housing needs. Housing requests will be honored as closely as possible and will be assigned on a first-come, first-served basis. Please contact Gretchen.Hyde@seagull-seafarer.org with questions about housing.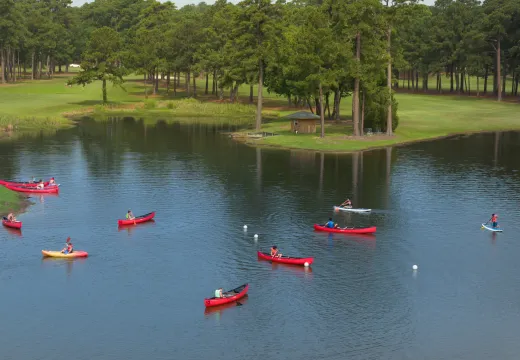 Cabin Housing
Spend the weekend in our open-air cabins, perfect for friends, families and groups.
$75, per person age 5 and older
$25, per person age 5 and younger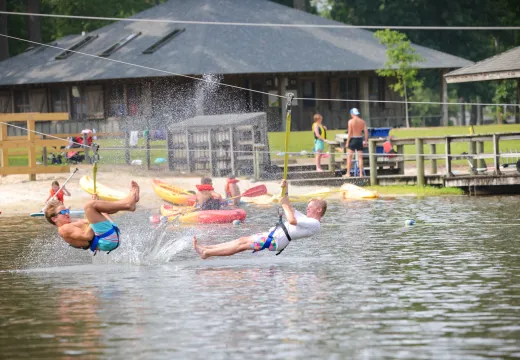 Day Rate
Come for the day and spend the night at another location. Watch the Regatta and enjoy a full day of activities.
$25, per person, per day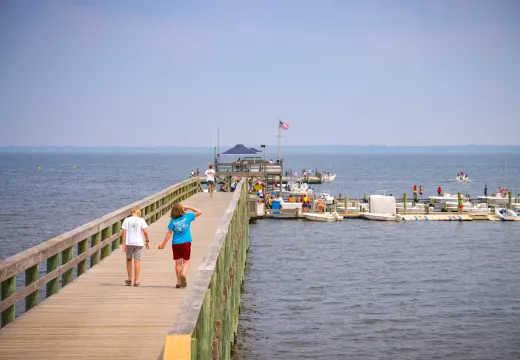 Air-Conditioned Housing
Our air-conditioned housing is full. 
75 by the 75th
Since 1948, campers have gathered on the Neuse River to learn life lessons, make forever friends, and learn to fish, sail and swim. As Camp marks this "diamond anniversary" we are reminded of its lasting value. We want to help future generations enjoy the beauty and magic that so many have experienced here.
By October 2023, we hope to have 75 people include Camp in their will, trust, retirement plan or insurance policy. Would you join us in being one of these anchor partners? Please fill out our Planned Giving Intention form below.
Questions?
Contact Elayne Steinman, 919-582-9323, Elayne.Steinman@seagull-seafarer.org
Intent to Give