In today's age of immediate communications and apps that track children from home to school and back again, it can be challenging to be "out of touch" with your child for up to four weeks.
We get it. That's why Camp is intentional about sending home letters from your child's counselor, posting as many pictures of Camp life as we can, and also doing our best to get your camper to write their own letters home. 
Camp to Parent Communications
We will email letters from the counselors to you by Sunday or Monday of each week. We also encourage Campers to send letters home. Pro tip: Pre-address letters to make this easier for your Camper.
Parent to Camp Communications
You can email your Camper each day through Bunk1 with updates from home. The emails are printed and distributed each day. You are also welcome to send your camper letters through the United States Postal Service. (Please no packages).
Bunk1
Bunk1 photos provide you with a snapshot of life at Camp. Photos will include images of activities, evening programs and birthdays. We post on Bunk1 three times a week.

Due to our expansive grounds and extensive activities, we cannot guarantee photos of your camper. These snapshots of Camp may reflect the previous day's events or other special moments during the session. 
We are providing all parents a free download through Bunk1 of their camper's official cabin picture with the discount code: CABINPIC. 
Photos are uploaded Monday, Wednesday and Friday by 5 p.m.
New Parents
Go to Bunk1
Click "New Here? Get Started" button on the top right. Complete the basic form 
Enter the invitation code. (provided before camp starts)
Returning Parents
Go to Bunk1
Use your email address and password from the last time you logged in for your camper.
Sign in and you will be prompted to update your contact information and re-activate your account. 
Still Need to Contact Camp?
Reach out to our Directors of Camper Life, Liz Morgan, Camp Sea Gull, and Meredith Stewert, Camp Seafarer. 
Recent Articles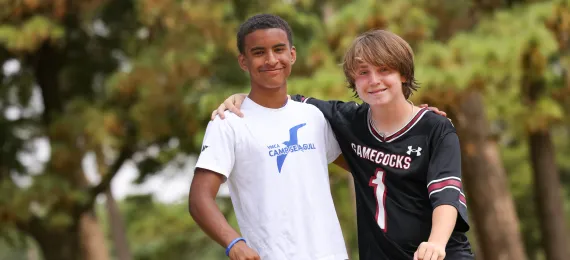 Taking the Next Step in the Camper Journey
When children return to Camp, they build on previous growth and development.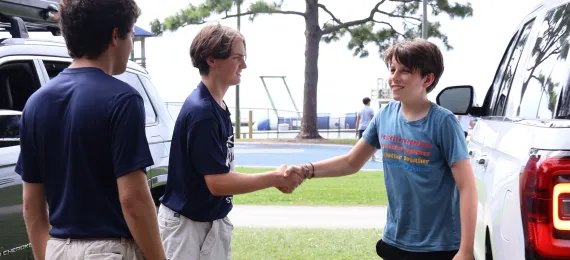 Solving Homesickness
Parent preparation is the key to helping your child with being homesick.