An outstanding camper, sailing counselor, and administrative staff member, William "Bill" J. Adams IV learned the importance of character, developed self-confidence and gained strong leadership skills at Camp Sea Gull.
A friend of Bill's said, "What made him such a likable person was that he was always happy."
William J. Adams IV passed away unexpectedly in 2003. After receiving many meaningful contributions honoring young Bill's life, Bill III, Sarah and Emily Adams Livingston requested that Camp Sea Gull & Camp Seafarer establish an endowment to fund scholarships for campers who apply for financial assistance.
Each adult sailor is asked to raise or give a minimum of $150 to the Endowment. We hope you will consider joining us. To register for the William J. Adams IV Regatta contact: MacKenzie.Buice@SeaGull-Seafarer.org.
Upcoming Events
75th Anniversary Weekend
Join us for a weekend at Camp Sea Gull as we celebrate our 75th anniversary.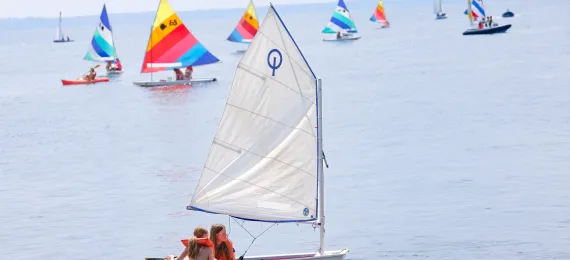 William J. Adams IV Regatta
An annual regatta benefitting an endowment set up for William J. Admas IV.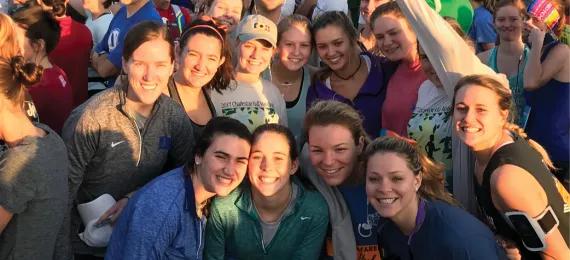 Run a Kid to Camp
Participants in this annual event raise funds to support the Seafarer Marathon Endowment which provides camperships to girls from single-parent households.